Pittsgrove, NJ, December 19, 2018. Professional Edge Fishing, Inc., a brand and angler representation company, announces first time 2019 Bassmaster Elite Series Angler and Bassmaster Classic Qualifier, Garrett Paquette and FLW Tour Pro, Hunter Freeman, as the newest additions to the Professional Edge Fishing, Inc. team. The young anglers join the existing team of Mike Iaconelli, Ish Monroe, John Crews and Cliff Crochet.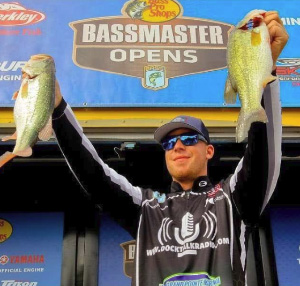 "Garrett Paquette has just begun to show his full potential," says Becky Iaconelli,"He is an outstanding angler and handles himself well both on and off the water. We couldn't be more excited to have Garrett as a part of our team and look forward to watching him take on the Elite Series and the 2019 Bassmaster Classic!"
Garrett Paquette is a lifelong angler that has enjoyed a swift rise to success in competitive bass fishing. Paquette, a Canton, Michigan native, qualified for the Carhartt College Bass National Championship in 2016. The winning continued in 2017 and 2018 with seven top seven finishes as well as winning the FLW Costa Championship Qualifier both years and the 2018 B.A.S.S. Opens Championship Qualifier spot. Paquette will be competing in the 2019 Bassmaster Elite Series and the Classic as well as representing FLW on tour.
You can learn more about Garrett Paquette at
Garrett Paquette Fishing
and follow
Garrett Paquette on Facebook
or follow
Garrett Paquette on Instagram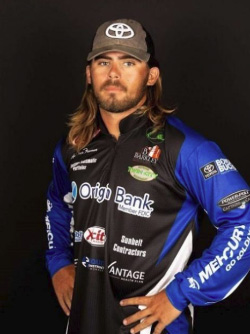 The 2018 FLW College Fishing National Champion, Hunter Freeman, of Monroe, Louisiana, has accomplished quite a bit in the last few years. Freeman placed 5th at the FLW college Fishing National Open on Kentucky Lake in 2016, had an extremely successfully 2017 on the FLW College tour as well as finishing 11th at the Bassmaster Central Regional on Sam Rayburn. Everything came together for Hunter in 2018 where he became a FLW College Fishing Bracket winner, the Forrest Wood Cup Qualifier, the FLW College Fishing All-American and earned the 1st Place spot on the FLW College Fishing National Championship on Red River.
"We're extremely excited to add Hunter to our team and feel sure that he'll build on the momentum he's enjoyed during his college career and carry it to the pro side of the trail. Hunter understands what's important to his supporters and sponsors. Keep an eye on this young gun, winning the College National Championship is just the beginning of this angler's bright future."
Follow
Hunter Freeman on Facebook
or follow
Hunter Freeman on Instagram
Both Paquette and Freeman are ambitious young anglers with a strong social media following. Sponsorship opportunities should be directed to Charles Daugherty, Director of Business Development, at or 908-300-2458.
ABOUT PROFESSIONAL EDGE FISHING
Professional Edge Fishing, Inc. is a New Jersey based, full-service angler management, representation, and marketing company specializing in the outdoor sportfishing market. Professional Edge Fishing represents several of the top professional anglers in the fishing world, which include Michael Iaconelli, John Crews, Ish Monroe, and Cliff Crochet. Professional Edge Fishing also works with many product manufacturers by developing custom marketing campaigns designed to connect these companies directly with millions of grass roots fishing enthusiasts around the globe.
For more information, visit
Professional Edge Fishing
, contact Becky Iaconelli at (571) 215-4366, or
.
Follow Professional Edge Fishing on Facebook