Pittsgrove, NJ, February 5th, 2020. Professional Edge Fishing, Inc., a brand and angler representation company, has announced several sponsorships for their team of professional anglers and fishing podcasts. 2020 is looking to be an exciting year for this team!
MLF Bass Pro Tour angler Ish Monroe and BASS Elite Series angler Carl Jocumsen have partnered with Bubba, an innovative brand of fishing tools, pliers and knives, located in San Diego, CA. Check them out at https://www.bubbablade.com.
Visit Ish Monroe's Website and follow Ish on Facebook @ishmonroe, Instagram @ish_monroe & Twitter @fish4ish
Visit Carl Jocumsen's website and follow him on Facebook, on Instagram @carl_jocumsen, on Twitter @CarlJocumsen and on his YouTube channel.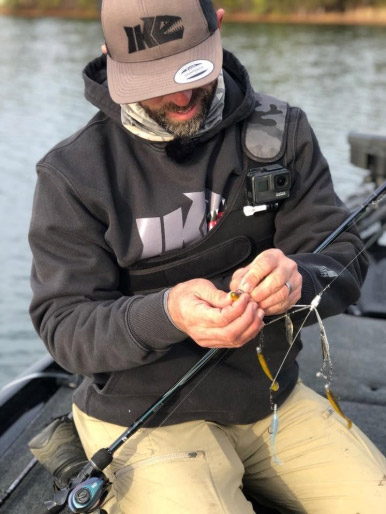 Mike Iaconelli, Major League Fishing Bass Pro, welcomes Spike-It, a 25-year-old company based in Georgia and makers of dye, scent and glue for hard and soft bait customization and Shane's Baits, makers of Alabama Rigs. Shane's Baits are made by hand in Denver, North Carolina and can be ordered online at https://shanesbaits.com/main.sc.
Visit Mike Iaconelli's website, or follow him on Facebook @MikeIaconelliFishing, Twitter @mike_iaconelli & Instagram @mikeiaconelli.
John Crews, Bassmaster Elite Series Angler and 12-time Bassmaster Classic qualifier has partnered with Striker, of Hudson, WI, makers of fishing apparel, including raingear, performance wear and ice fishing options. Check them out at https://strikerbrands.com.
Visit John Cews B.A.S.S. Elite Angler or follow him on Facebook @JohnCrewsMissile, Twitter @crewsmissile, Instagram @johncrewsbassfish or Youtube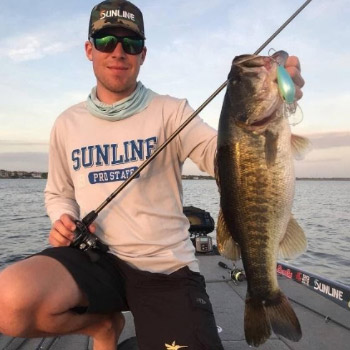 Garrett Paquette, BASS Elite Series angler acquired sponsorship from Douglas Outdoors Rods, https://douglasoutdoors.com/, makers of technical rods for every angler and SPRO/Gamakatsu https://www.gamakatsu.com/ Japanese manufacturers of Hard Baits, Frogs & Terminal Tackle since 1955.
Visit Garrett Paquette Fishing and follow on Facebook @gpaquettefishing or follow on Instagram @gpaquettefishing
Zack Birge, a member of the MLF Bass Pro Tour, has joined forces with Gator Waders, makers of outdoor apparel for hunting, off-road recreation and a new line of fishing apparel. The company's initial objective was to make waders for women, a missing component in the industry, but they quickly expanded to a full line of rugged outdoor wear. Check them out at https://www.gatorwaders.com/.
Visit ZackBirgeFishing.com and follow him on Facebook @zackbirgefishing, on Instagram @zackbirgefishing and on Twitter @ZBirgefishing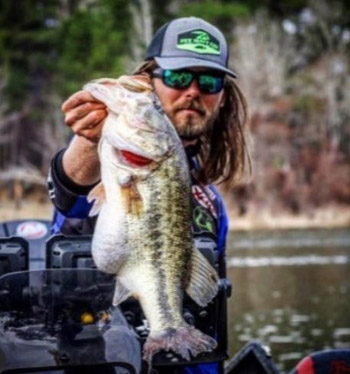 Hunter Freeman, a competitor on the FLW tournament circuit and a former FLW College Fishing National Champion, has partnered with Zee Bait Company in the soft plastics category. Zee Baits, started by two lifelong anglers in 2016, now boasts three distinct bait series in this category. Check them out at https://zeebaitco.com/.
Follow on Facebook @hunterfreemanfishing or Instagram @hunterfreemanfishing
About Professional Edge Fishing
Professional Edge Fishing, Inc. is a New Jersey based, full-service angler management, representation, and marketing company specializing in the outdoor sportfishing market. Professional Edge Fishing represents several of the top professional anglers in the fishing world, which include Michael Iaconelli, John Crews, Ish Monroe, Garrett Paquette, Carl Jocumsen, Zach Birge and Hunter Freeman and the Ike LIVE and Stray Casts Podcasts.
For more information, visit Professional Edge Fishing, contact Charles Daugherty at . You can also follow Professional Edge Fishing on Facebook.