Pittsgrove NJ, May 27, 2020. Professional Edge Fishing, Inc., a brand and angler marketing and representation company, announces a new partnership between Professional Angler Zack Birge and Flambeau Outdoors of Middlefield, OH. Flambeau Outdoors is also a sponsor of Mike Iaconelli and Ike LIVE.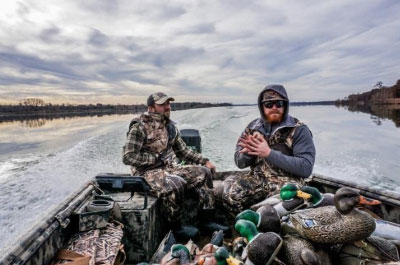 Birge, of Blanchard, OK is moving into his sixth professional season as a Major League Fishing pro. During the off season, he is a waterfowl and turkey hunter and chronicles his adventures on his YouTube channel 'Fowl Militia Films'. Flambeau Outdoors, Inc are makers of fishing tackle maintenance and storage products as well as duck and turkey decoys.
An avid outdoorsman, Birge says, "I'm super excited to be working with Flambeau Outdoors. They make high quality products that suit both of my passions like no other. I look forward to many years together".
Visit ZackBirgeFishing.com and follow him on Facebook @zackbirgefishing, on Instagram @zackbirgefishing and on Twitter @ZBirgefishing
For more information, visit Professional Edge Fishing, contact Charles Daugherty at . You can also follow Professional Edge Fishing on Facebook.